Color Editor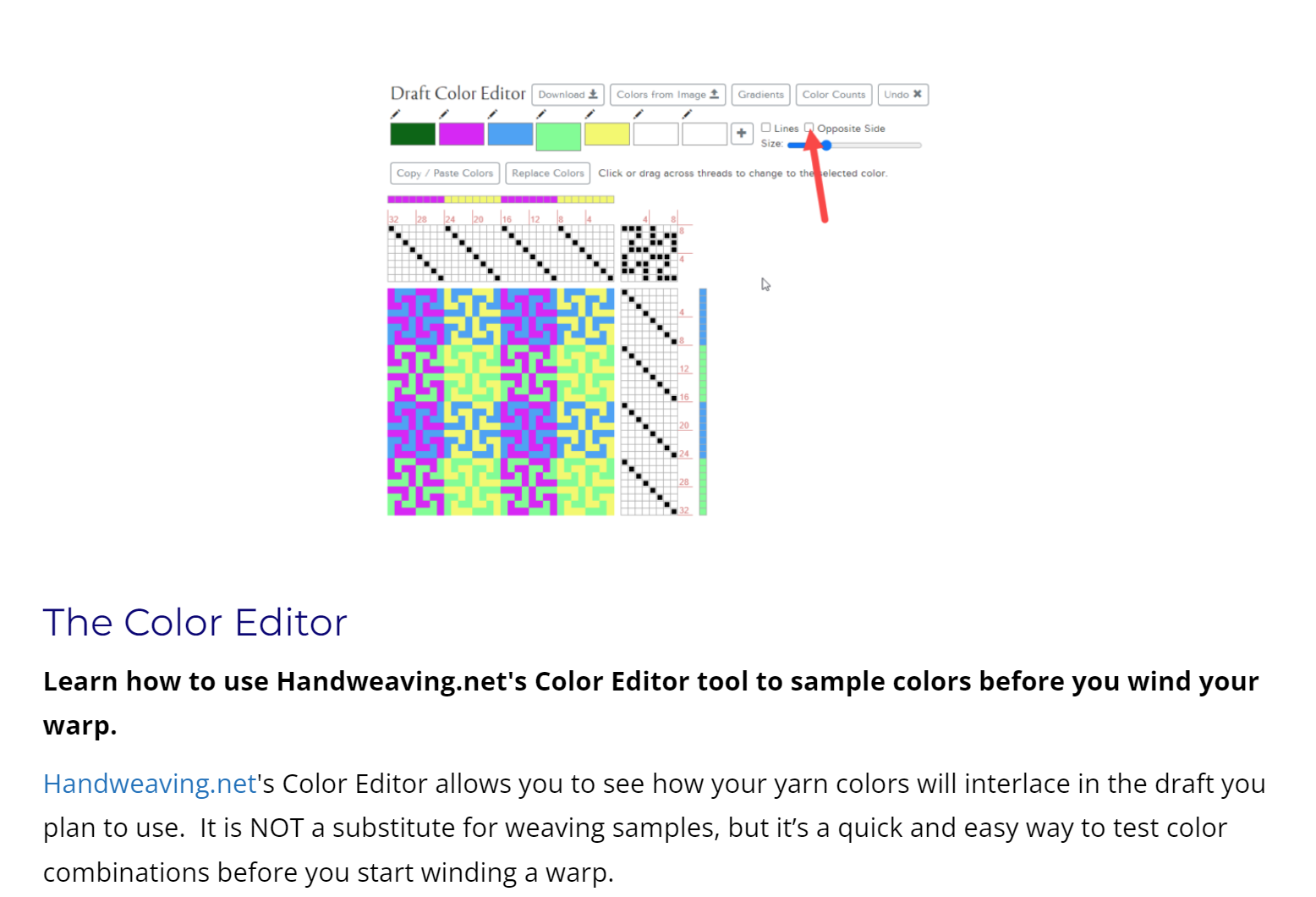 Gradients
Draft Editor
Handweaving.net's Draft Editor is a powerful but easy to learn and use browser based tool for editing weaving drafts.
Color Editor
Handweaving.net's Color Editor puts all the Draft Editor's color tools front and center where they're easy to find.
twill generator
Quickly generate the threading, tie-up, and treadling for a specific twill or generate a random twill based on your inputs.